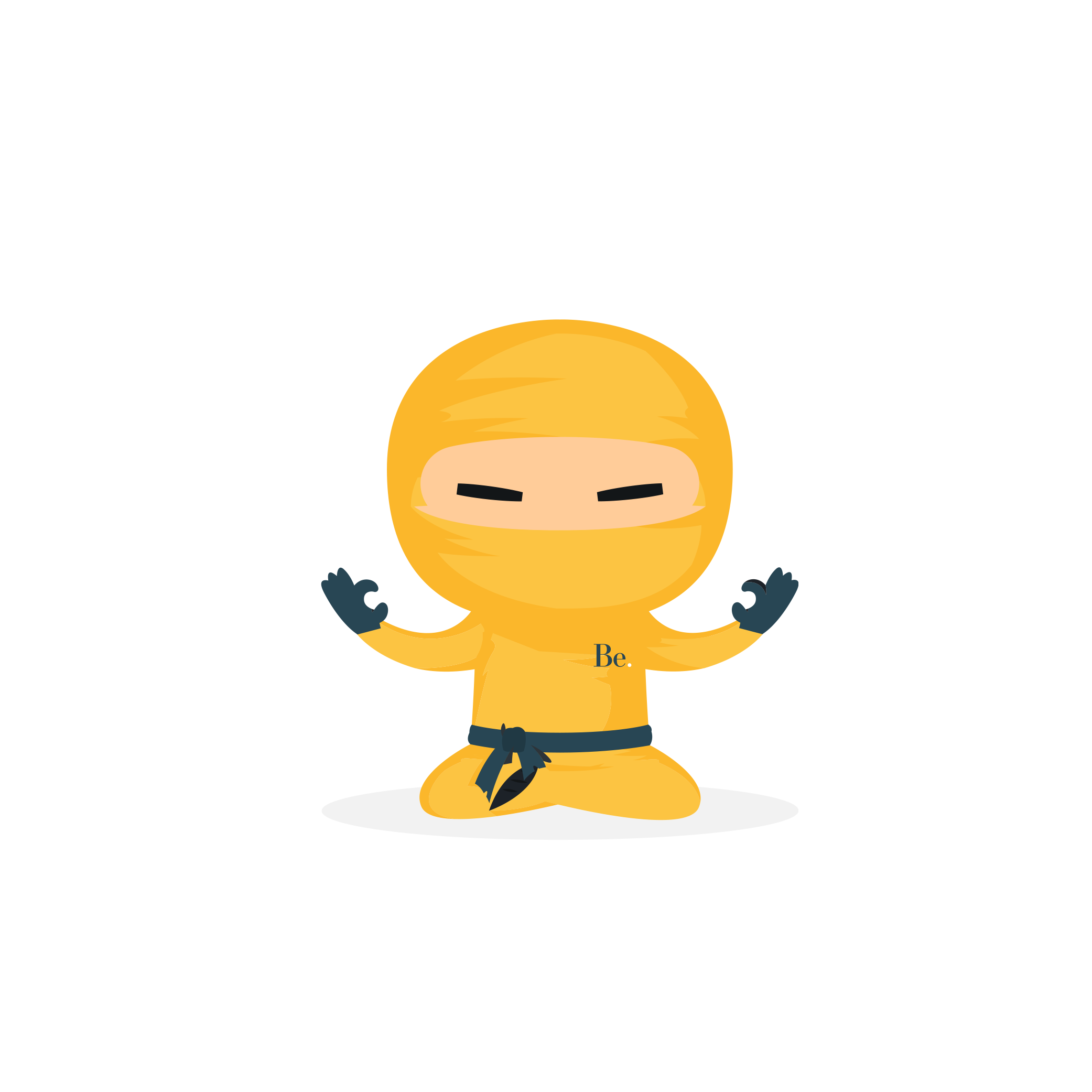 Meditation is simpler
than you think
For many people, finding a way to meditate that they can connect with is a BIG challenge.
But this approach is a little different...
How are you feeling really?
Are you overwhelmed and frazzled? 🤯
Are you trying to juggle all the things but it's really hard to concentrate and get everything done? 😳
Maybe on the outside all is ok, but inside it's really tough? 😭
Perhaps you lie awake at night unable to switch off and feeling stressed out?
Or maybe life just feels grey and you'd like to feel alive again?
Imagine if there was another way… how would you like to feel calmer, have more focus and handle daily life so that it doesn't derail you? 🤩
Meditation is the antidote to stress and anxiety but….
Ever wondered why YOU haven't been able to make meditation work? 
Have you heard other people talk about how it's changed their life and found yourself feeling perplexed?
​
You've tried meditation and it just wasn't like that for you. Your mind wouldn't stop thinking, you struggled to relax and you couldn't help wondering if you were doing it right. 
And as for making it a regular part of your life? That's always been too hard. 
​
You're a busy person with a lot of pressure and this just feels like another thing that's too hard to juggle. 
How about if I told you that all you REALLY needed to do was find a way to meditate that was designed for YOU, that works in your busy life exactly as it is? 
You're unique and your meditation practice should be too.
I'm Laura, meditation expert and coach, and I help people just like you to go from stressed and overwhelmed to calm and clear so you can build a life that's meaningful.  
My ninja skill is helping you build a kick-butt meditation practice that sticks so you can finally find consistent balance and flow.
From Meditation "meh" to Meditation Ninja
  didn't always have ninja moves.
Even when I was living my best life in Melbourne with my husband and kids and having great experiences, I was plagued with overthinking and anxiety. I'd lie in bed at night unable to switch off my busy mind. I'd replay conversations in my mind, endlessly think about all the things I needed to get done or obsess over worries that seemed important (but usually weren't).  
​
To the outside world I seemed fine, but inside I was struggling every day.
​
I wanted to feel calmer and have the confidence that I would be ok no matter what life threw at me. I knew that I needed to change how I was living my life but I had no idea how.
​
Then I stumbled across meditation.
​
There are no magic bullets, but with meditation and the teachings it provides I was able to transform my life. I spent 6 years studying and learning so now you can do the same.
​
Now it's time for these incredible skills to be more accessible than ever with the online Ninja Mind Skills Programme.
For many people, finding a way to meditate that they can connect with is a BIG challenge.
But this approach is a little different..
"All the science knowledge yet the gentle, nurturing calmness I'd look for in someone teaching me meditation"
Previous Be. programme Ninja
Meditation is simpler than you think!
This 21 Day Ninja Mind Skills Programme will unlock the power and secrets of meditation so you can find your own inner Ninja. 
Discover your stealth moves that will take you from stressed out and struggling, to calm and thriving in just a few simple steps.
"I wanted a modern day approach to meditation and this was exactly what I got! Thank you Laura!"
Previous Be. programme Ninja
Imagine...
​
👍 Imagine being able to sleep the whole night through, without any interrupting thoughts
​
👍 Imagine enjoying relaxing quality time with your partner or family, without feeling 'on edge'​
👍Imagine waking up and feeling READY to take on the day, without an ounce of stress in sight.
​
👍 Imagine knowing that no matter what happens, you'll be able to stay cool, calm and collected
​
👍 Imagine feeling good about yourself even when things don't go to plan
​ 
"It's reminded me to stop and breathe, to create time to meditate which then makes me calmer, happier and less reactive."
Previous Be. programme Ninja
"Will this work for me?"
I get it. 
You've probably tried other things.
 Maybe downloaded an app (or two or three!) but somehow it just didn't stick.
Unlike other meditation experiences, with your Ninja Skills Programme you'll get ALL the mind skills PLUS access to LIVE support every week day of your programme from me, your very own meditation ninja! We'll practice together each weekday and each week there will be a LIVE Q & A where you can literally ask me ANYTHING!  
I know your life can feel overwhelming and it isn't always possible to magic away the stress.
Instead, you can use these proven techniques, that have already helped hundreds of people just like you, to make like a Ninja and train your mind.
​
"Loved the mix of science and practice"
Previous Be. programme Ninja
"Laura is extremely knowledgeable and has the rare gift of explaining super complex concepts in simple powerful terms and images that I can easily grasp and elaborate further."
Previous Be. programme Ninja
How does it work?
As soon as you hit the "Yes Please" button, you'll receive access to your very own Ninja Mind Skills video journey. 
It's divided into 3 easy to follow training sections:
Week 1: Stress Busting Science
Week 2: Making Sense of Meditation
Week 3: Getting Results and Building Habits
Each day you'll receive links to that days content direct to your inbox so you can follow the programme with ease. You can visit the Be. School anytime to access more or revisit your learning.
All of the short videos include closed captions so you can even listen when you can't have the sound up! Proper Ninja like!
There's also written explanations so you can digest the information YOUR way.
PLUS:
You'll have access to a juicy library of micro-moment practices, video meditations and audio meditations: including an 8 minute time-out and a bedtime session that will get you ready for a great nights sleep.
You'll discover:
✅ Simple techniques that work in ANY busy life plus HOW and WHEN to use them for maximum benefit
✅ The stress busting science of Modern Meditation and how to apply it for ultimate effect (Knowledge is Power!)
✅ How to master your mind to stop your thoughts and feelings from ruling the show
✅ Practical ways to build habits, no matter what your life looks like (so this time you can make it stick!)
✅ How mind mastery will change your life: making sense of the brain science of how Ninja mind skills really work
✅ Being a Ninja is WAY easier than you imagine! 
And because I know that sometimes you want a deep dive, you'll have "The "Binge Edition" so you can choose to follow the training as a 90-minute masterclass if you prefer
"Yes Please! I want to be a Ninja!"
"The explanations are super- helpful, as when many people start meditating they dont keep it up because the benefits don't seem big enough or instant enough, so they give up and come back when life gets even harder. I think your explanations really help with the bigger picture and why, ultimately, meditation is such a powerful practice."
Previous Be. programme Ninja
What's included:
14 x Bite-sized videos with closed captions and written explanations


A 21 day learning journey with daily emails to keep it super simple
Daily LIVE meditations with my membership community
LIVE expert support in regular Q and A sessions with me: make sense of what you're learning and bust the blocks that stop you making progress
A meditation library of micro-moment practices, meditation videos and meditation audios, so you can be guided anytime and anywhere (the audios can be downloaded direct to your device for easy listening)
A 90 minute masterclass version, giving you all you need to get started and truly understand how to make it work
Pdf downloads of the materials covered for easy reference 
LIFETIME ACCESS to all of your resources
"I have learned that when I slow down, everything slows down. It's been a total joy and revelation. I am truly grateful for the opportunity to practice more."
Previous Be. programme Ninja
This is for you if:
 You want to hone a skill that'll keep stress at bay for LIFE 
You want to make meditation a part of your non-negotiable self care


You want to sleep better and to wake up feeling refreshed
You're practical and down to earth and you want to learn a science-based way to live better
You're secretly a Ninja and you've been waiting for the chance to prove it (Ninja costume not included!)
Imagine mastering skills and knowledge to bring these tools into your life. 
NOW YOU CAN!
And it changes everything
"I have learned that when I slow down, everything slows down. It's been a total joy and revelation. I am truly grateful for the opportunity to practice more."
Previous Be. programme Ninja
"I'm managing to meditate regularly, which I didn't think was possible for me. I really put people who had a regular meditation practice on a very spiritual zen like pedestal, but have been so excited to find it made so practical and accessible and doable, even for someone like me- I just love your approach that really works!"
Previous Be. programme Ninja
All for the CRAZY Ninja special price of just £47
This amazing programme will never be such a small investment again. NOW is the time to jump in
Take your first Ninja Move by clicking the button below to get access to your Ninja Mind Skills Training.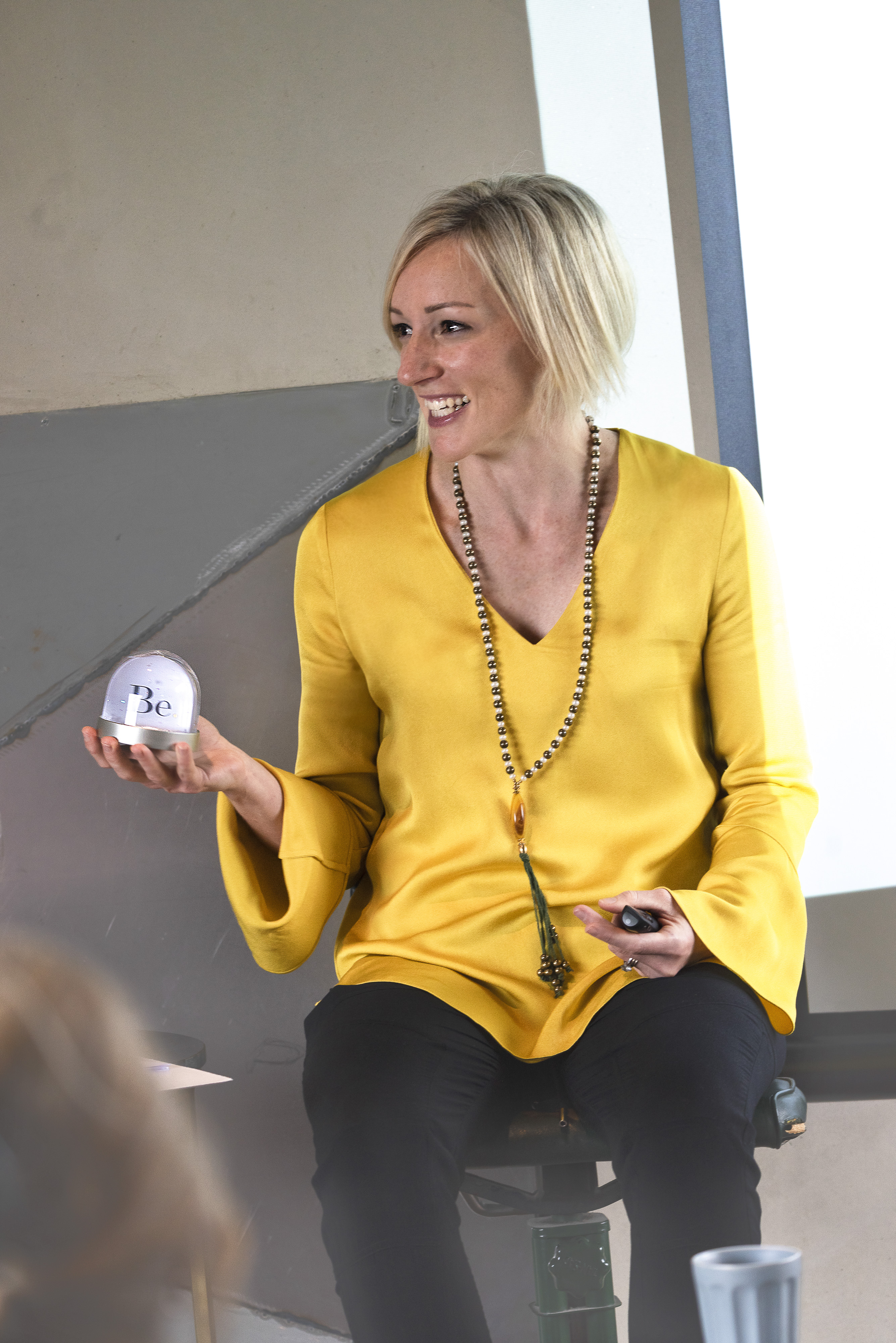 "I have always been intrigued by the idea of meditation, though a little skeptical.The session was amazing! So straightforward but transformative."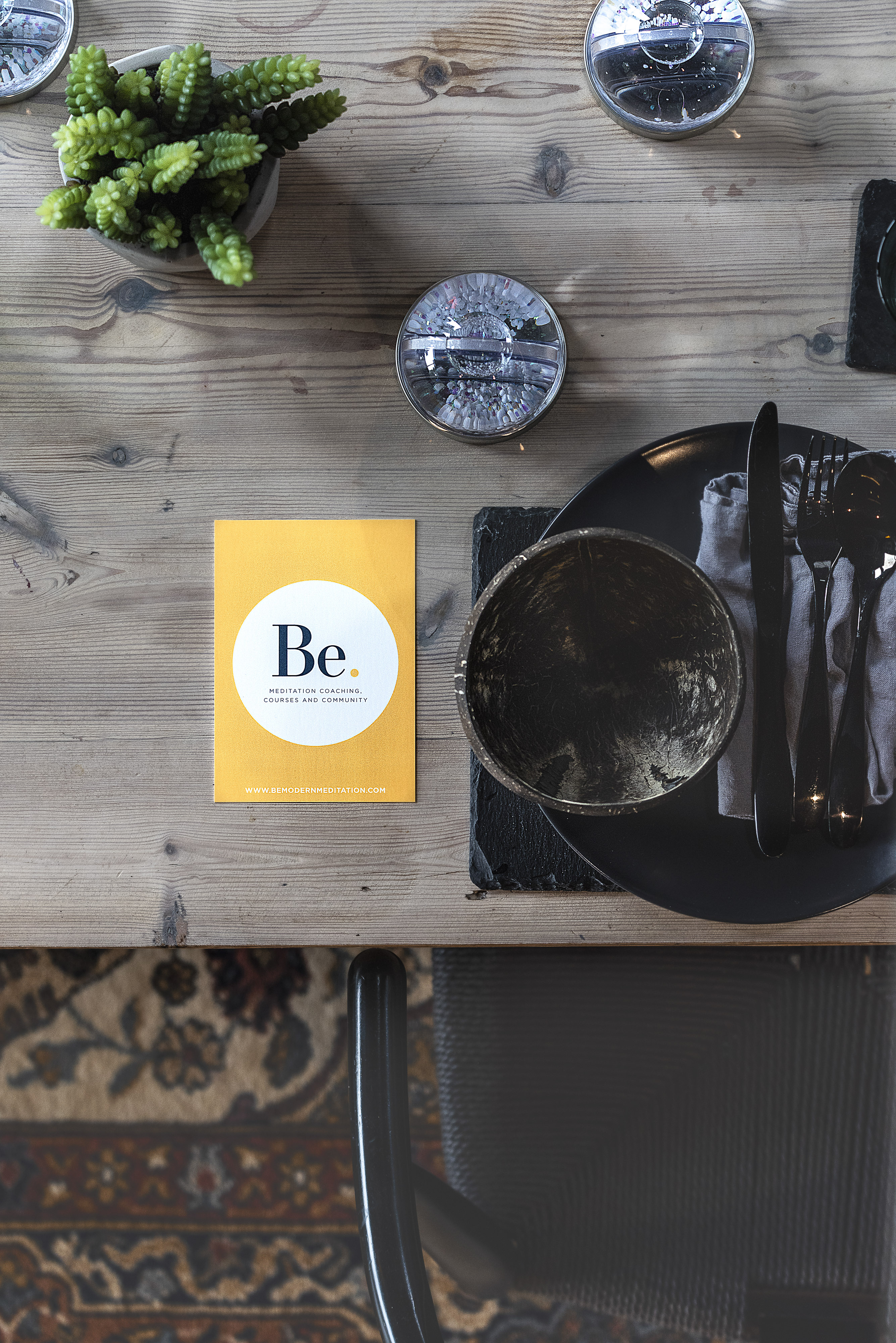 "What stood out for me (apart from what a genuinely lovely person Laura is) was her ability to explain and demonstrate the benefits of having a modern day meditation practise and how much easier it was to fit meditation and mindfulness into my busy life than I originally thought"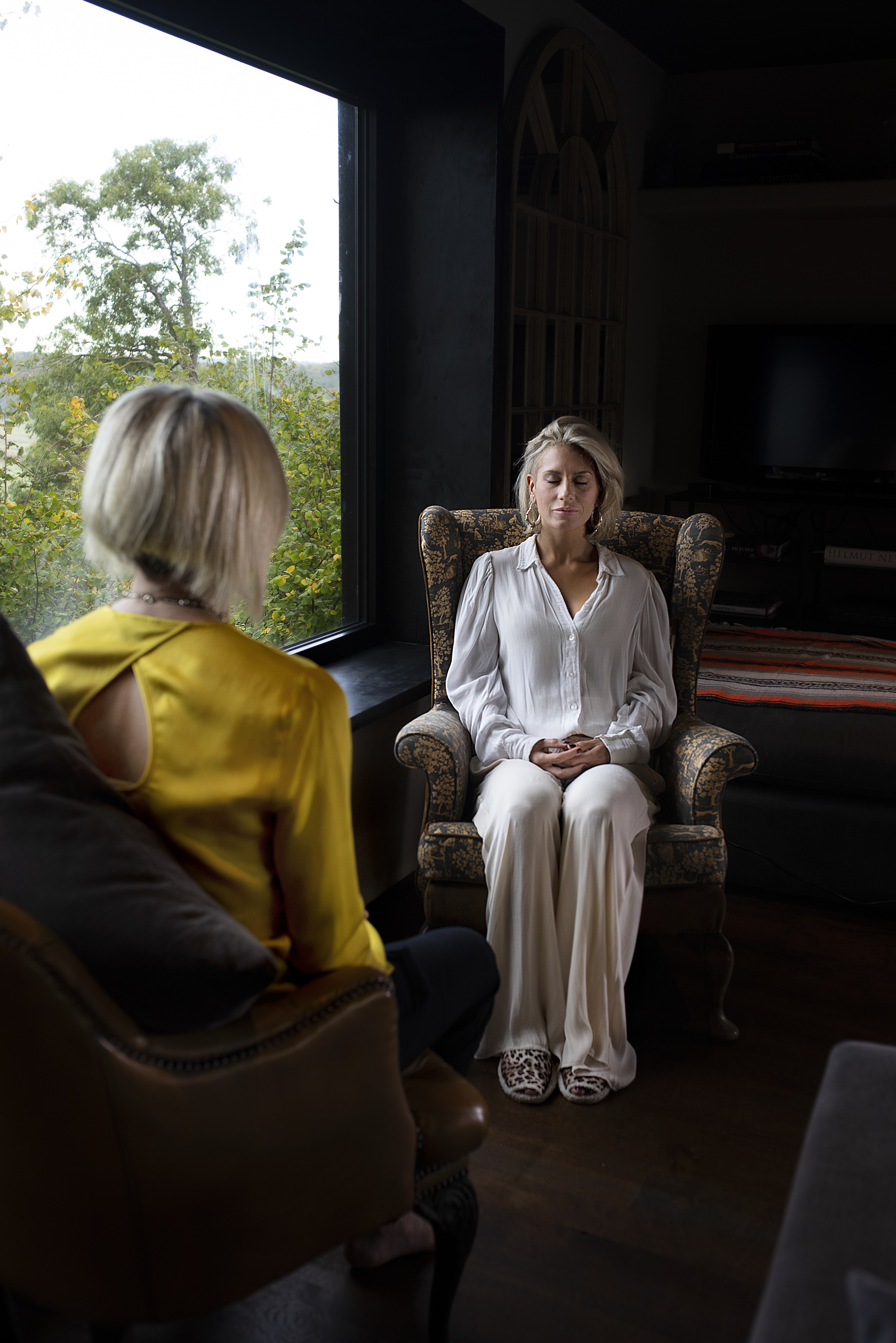 "Laura has a very calm, reassuring manner and imparts her knowledge so that it is easily understood. The meditations were exactly what I needed and delivered in a lovely soothing voice. Give it a try!"
Example Image with Text
Use this Image with Text block to balance out your text content with a complementary visual to strengthen messaging and help your students connect with your product, course, or coaching. You can introduce yourself with a profile picture and author bio, showcase a student testimonial with their smiling face, or highlight an experience with a screenshot.
Example Featured Products
Showcase other available courses and coaching products you're selling with the Featured Products block to provide alternatives to visitors who may not be interested in this specific course.
EXAMPLE